If you are looking for emerald-colored water and a dream beach in Sardinia , which is easily accessible and where you can relax with the whole family, the Gulf of Orosei and Cala Liberotto , on the northern coast of the island, in the Nuoro area, are your destination.
Of course, every small beach, every cove of this coast kissed by God offers sensational landscapes and a perfect sea, clean, crystal clear and iridescent, but the beach of Cala Liberotto , located about fourteen kilometers from Orosei, is really a small paradise of which it is impossible not to fall in love.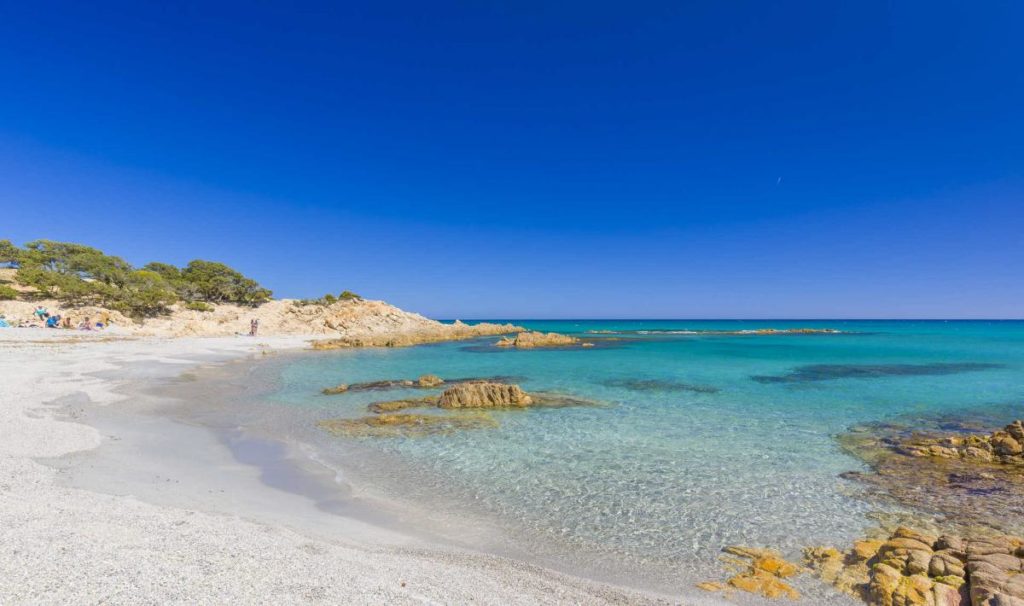 Cala Liberotto: how to get there and features
Cala Liberotto is located along the SS 125 heading south to meet it before the town of Orosei . It is a collection of small emerald bays surrounded by clear rocks and coarse golden sand. A short distance from the shore, three large rocks emerge, which can be easily reached thanks to the shallow and gently sloping seabed, which gives a particular exotic touch to this all-Italian gem to be discovered.
Behind the beach of Cala Liberotto we find the pine forest , ideal for the afternoon rest of the little ones, but also for the grown-ups and the luxuriant nature of the Mediterranean islands and the beautiful Sardinia: a pond edged with reeds and agaves houses numerous species of birds and it is all a flowering of myrtle, prickly pears and dwarf palms; a paradise also for naturalists.
The services of Cala Liberotto
This beach is easily reached from the road and has ample free parking . It is easily accessible to people with limited mobility and is perfect for those seeking relaxation with children in tow. It is well served and you can rent umbrellas and deck chairs. If you love tranquility, we recommend that you settle in the part of the beach furthest from the campsite that is usually the least crowded.
One of the undisputed advantages of Cala Liberotto, for those who love the sea but also animals, is that it is one of the beaches where dogs are allowed ; therefore relaxation for the whole family, including Fido. Moreover, thanks to the nearby village of Cala Liberotto , the town of Sos Alinos, which is located just a stone's throw from the sea, is full of kiosks, restaurants and places to stay.