The small archipelago of Palagruza in Croatia is the furthest place from the continental homeland. Indeed, by observing the maps, one realizes that the islands that form it are actually closer to Italy than to Dalmatia, although from the administrative point of view Palagruza is part of the Split-Dalmatia district.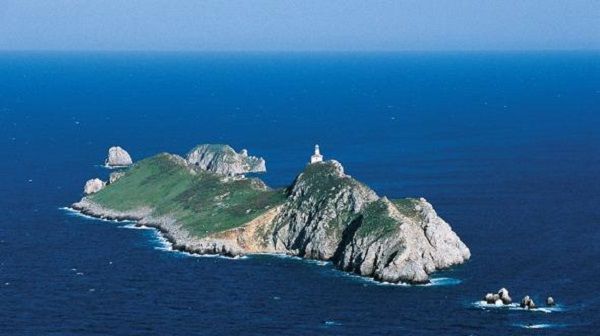 Probably these small islands in the middle of the Adriatic are the most enchanting part of Croatia , an oasis of peace, tranquility but also adventure. It obviously depends on your personal inclinations. The largest island in the archipelago is Vela Palagruza, which is 52 nautical miles (95 kilometers) from Peljesac, 34 miles from Lastovo and 28 from Italy. The other islands that form it are Mala Palagruza, Kamik and Galijula.
Related videos • 5 cose da fare in Piemonte
What to see in Vela Palagruza
The island of Palagruza does not reveal its secrets to a distracted first glance, but it is full of hidden wonders. For example, its beautiful cliffs overlooking the sea, some of which are inaccessible. Coming from the sea, from two small beaches you can go ashore and then climb to the upper part of the island. The main summit has an elevation of only 103 meters, but right there rises a beautiful lighthouse built in 1875, which is certainly one of the attractions of the place. Among other things, you can spend the night there; and we assure you that sleeping in a lighthouse is a most unique and rare experience.
Lighthouse apart, the beauty of Vela Palagruza lies above all in its wild and luxuriant nature. Furthermore this piece of land gives visitors the warmest climate in Croatia. Another undoubted element of charm of the main island of the archipelago is the fact that it is practically uninhabited, since the only permanent resident is the lighthouse keeper.
And then of course there is the sea, crystal clear, very clean, wonderful, a sea that invites you to dive, to swim, to do underwater fishing, to go sailing. A sea that if we were not in the northern Adriatic we could call Homeric, with that light and those colors that only the Mediterranean has and that have been flowing in it for millennia.
Speaking of myths, legend has it that Diomedes , king of the Greek city of Argos, is buried right here. Although this is a rather unlikely story, this does not mean that the island Diomede was actually found on the island.