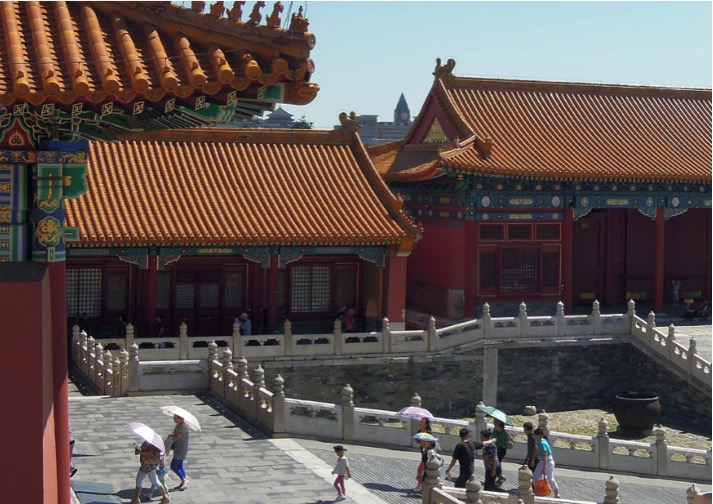 China is known to be the fastest growing economy in the world. The country has established itself as a strong manufacturing base. It had opened to foreign visitors in the late 1970s, and it is remarkable that it has become the fourth most visited country in the world since then.
China is known for its rich culture and history and there are many must-see sites. There are just a few things to do prior to your visit to this wonderful country.
Visa Mandatory
It is mandatory to carry visas to enter into this country. You may use any visa processing services like The Visa Machine to get rid of the pain in the ass. If you are applying for a tourist visa, then you should have a copy of the detailed itinerary with all your confirmed hotel bookings well in advance. Hotel bookings in China can be done online with sites like booking.com once your visa is approved.
Cash over Cards
Despite the proliferation of credit cards, cash is the preferred mode of payment in China. People find it easier to transact with cash than cards. The currency of China is called Yuan or RMB, whose informal name is "quai." Chinese stores and businesses do not entertain other currencies.
Currency Exchange at ATMs
A few financial bodies like HSBC offer local currency withdrawals from foreign bank accounts. Such global banks offer good exchange rates compared to other foreign exchange services. Prior to your visit to China, it is better to check with your bank if there is no problem in using cards. Carry a translator with you for any banking transactions in China, since many Chinese bank employees will not understand English.
Pourboire is Not Liked
The Chinese do not like or encourage pourboire, even if offered as a token of appreciation for the excellent service. This holds to any car services, hotels, or recreational centers in China.
Never Mind Hindrances
While traveling, you may get a bit irritated to see people spitting or belching. Whether you like or not, to enjoy the enthralling journey do not bother some hindrances.
Varied Weather
Pack up your outfits according to the weather conditions of the destinations. It is no surprise to see quivering cold in the Great Wall and sweltering heat in Xi'an.
Avoid Tap Water
It is not safe to drink tap water in China, as it mostly contains chemicals and is not drinkable. Instead, you may buy bottled water from local stores or restaurants.
No Sanitizers
Carry some toilet papers, sanitizers, and other tissues with you. Most Chinese restrooms do not have such stuff, except for those in high-class or opulent restaurants.
Flight Delays
Do not expect on-time services of flights, so be prepared. Be early to the airport, as otherwise, you may see long queues. Most airports in China are crowded and frantic most of the time. Always have your passport with you.
Transport
China has a well-established transport network and almost all places are covered by either buses or trains. There are some high speed trains that will take you across China in a jiffy. The rates are also extremely affordable.
Purchase VPN
The Internet is a censored thing in China, so if you want to access sites like YouTube, Yahoo, Facebook, or even Google, you may require VPN. Examples of VPNs available for the Chinese Great Firewall are VyperVPN and Cyberghost.
Above all, the language barrier and cultural difference of China pose a real challenge, while it is the country of wonders worth exploring.